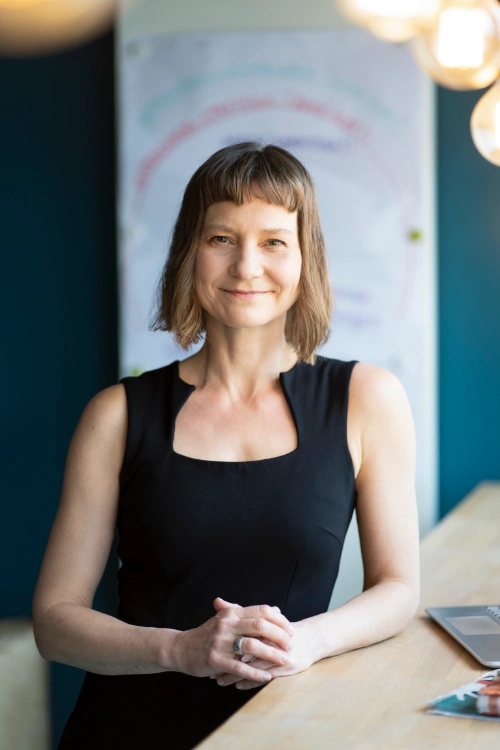 Thrive in Your Career Through Mental Toughness
You are an already successful STEM professional, but you are drowning in work, you are plagued with negative feelings such as stress, overwhelm, anxiety, and self-doubt, and you do not make the impact you envision.
Let's have a discovery call if you aspire to
Excel at your highest possible level with a calm, clear-headed & laser-focused mind.
Handle challenging situations & relationships and high-stakes conversations with authority & confidence.
Achieve more in less time with higher quality, to have the time & energy to do things you love, while climbing up the career ladder with ease & flow.
I help STEM Professionals in Industry to 
Thrive in Their Careers Through Mental Toughness
My Proven Methodology
I combine coaching techniques with the training of your Positive Intelligence® to improve your mental toughness. This tackles the root causes of your challenges and identifies what keeps you from attaining your vision. The Positive Intelligence® research has included more than a million participants from 50 countries along with hundreds of CEOs and their executive teams, Stanford students, and world–class athletes.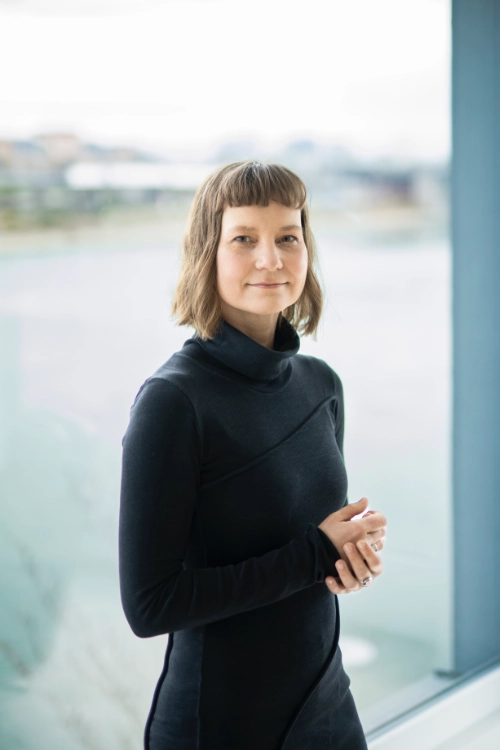 Coaching is my Passion and my Superpower
I love to focus on the people aspect and to add a bit of data. Combining topics out of different but complementary worlds gets me excited.
With over 30 years of knowledge and experience in natural and human sciences through university, industry, and continuing education, my international experiences, and my ever-growing expertise I use a powerful interdisciplinary approach to give you strong insights.
In addition, I provide you with a structured process and practical tools with easy-to-understand scientific background information.
My method enables you to overcome your personal and professional roadblocks, to solve the root causes of your challenges, to develop effective solutions, and to refine your competencies and skills, and makes the outcome of our coaching journey sustainable & measurable.
Thank you, Corinna, for coaching me through a tough situation at work which seemed hopeless to me!
I experienced Corinna as a very emphatic coach, asking the right questions at the right time and creating an atmosphere of real trust where I could open up easily.
Learning about Positive Intelligence® from Corinna helped me a lot to understand certain behaviors of myself and others and helped me to find the best way to approach various difficult situations.
Corinna helped me to lead a happier life – professional & private. I know, those are big words, but they are true! Thank you, Corinna!
Corinna guided me with a good mix of questions, input, Positive Intelligence®, little nudges, and some big realizations. And for me it was extremely helpful, that Corinna understood my professional world of a woman in technology and operations. I felt, I could just talk about my struggles and challenges, and she understood.
It was great to be coached from Corinna Freitag! Her methodic is effective in managing your time better and setting your priorities.
I never have the feeling to be talking to a coach, but rather to a kind of friend who hears me objectively, understands me, and gives me advice, which works!
Thank you for appearing on the right time, Corinna!
Ready for your adventure with me?
I accompany you on your journey as a trusted friend & advisor to discover your true potential. I am your sounding board about your struggles and challenges you can't share with others. I give you gentle and friendly nudges without being judgmental that you bring your dreams to life playfully with fun and ease.
With over 18 years working in the automotive and chemical industry around the globe in various positions such as Process Development, Project & Product Management, Technical Customer Service, and Operational Excellence with colleagues on the shop floor up to Senior Vice Presidents I know and understand your professional world very well.